Landscaping
Detailed example of mountain scenery
Planning the background
Choosing the right colors
Bridges
Shallow river bridge
Truss bridge
Open rail bridge
---
Turntable
The longest turntable on D&RGW was 65'
Dave Burroughs' D&RGW
60' Gallows Turntable (HOn3)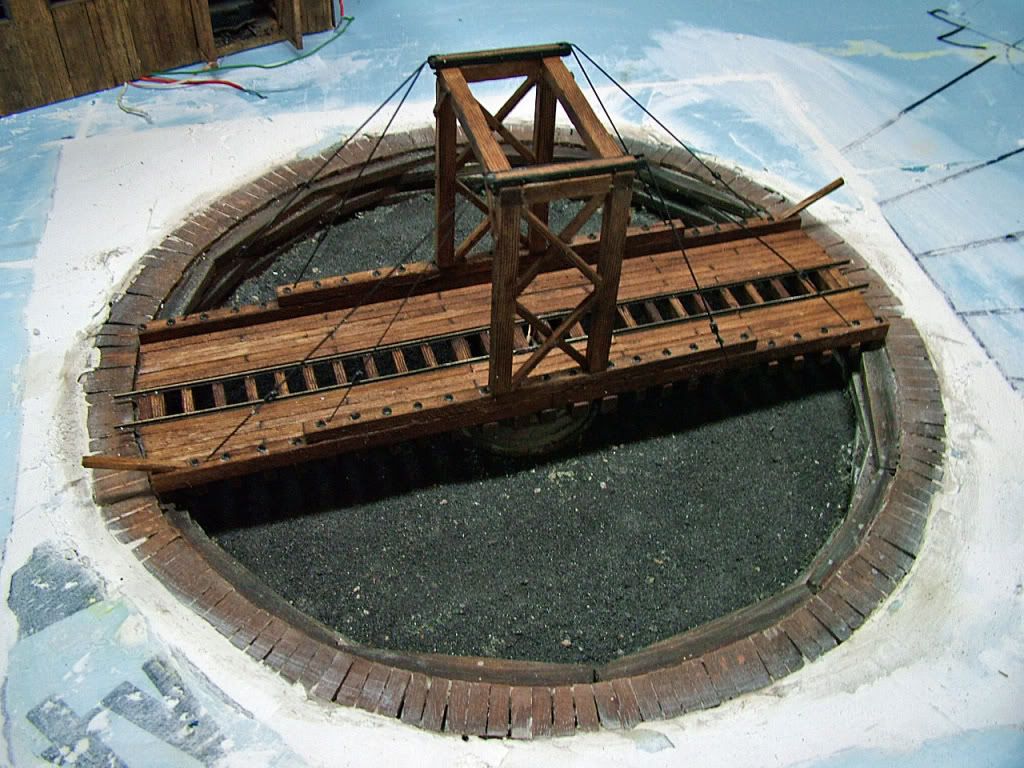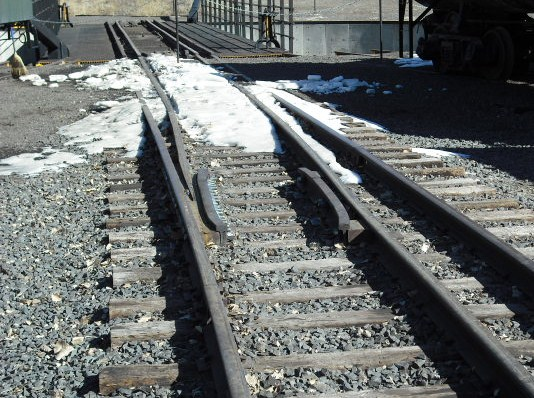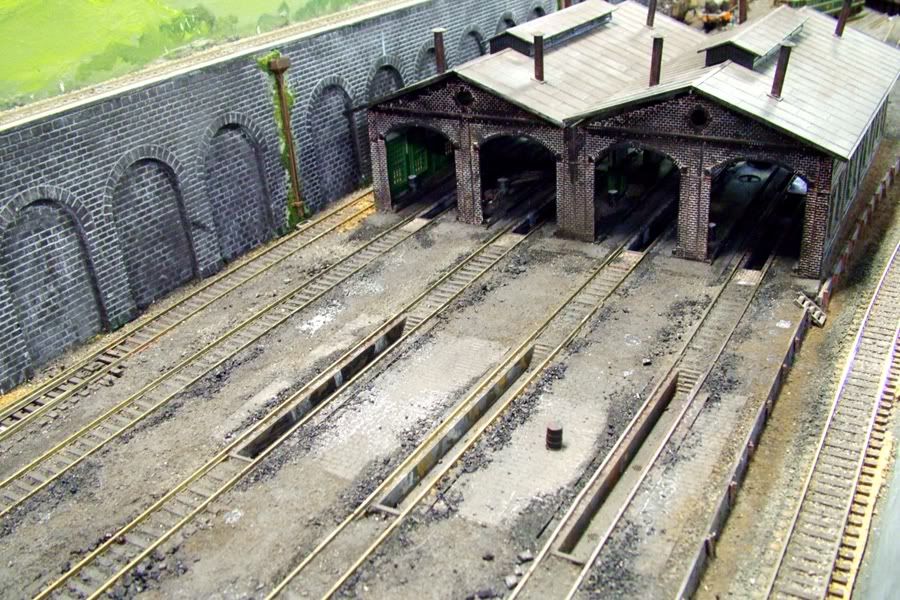 ---
Operating hoppers
All Tyco operating hoppers
Detailing operating hoppers, alternate trip mechanism
Lots of ideas for making hoppers look much older and loading from coal mine. Love the drop-sides added to the hopper.
Weathering hopper cars
Aging the hoppers:
Arch-bar trucks
Replace chain brake with full-length stem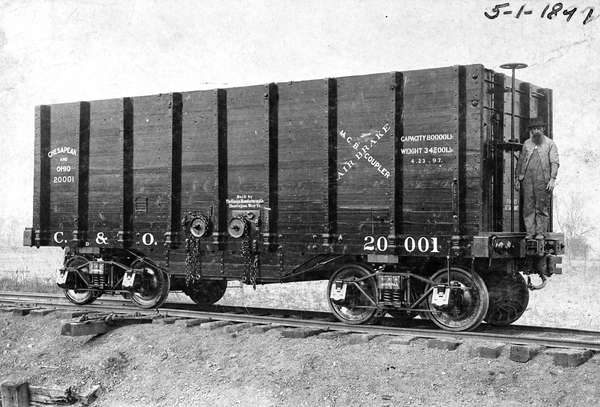 Tipples
Coal Towers
To transfer sand from unloaders back to coal mine, need an auger about 70" long. This could be made from PVC pipe and a stretched spring?
See also: Flexible Screw Conveyor
Design coaling tower to partially drain when loco stops under it. Conveyor then refills tower randomly.
---
Stock Pens
Details on building a stock pen, including working gates
---
Flatbeds
---
Operations
DIY uncoupling magnets built into track ties
Quincy Traveling Crane Construction
Building a Log Loader
Various reference photos
HO
DOuble-slip
HOn3
C-19
Rio Grande 345
Dual-gauge
Dual-gauge track pics
Logging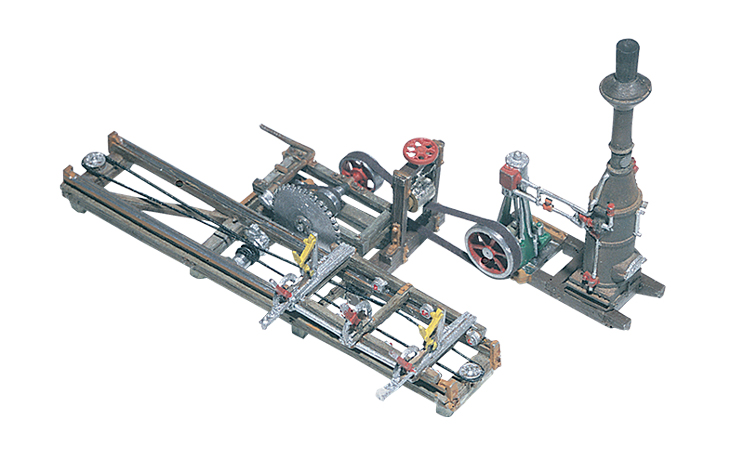 Woodland Scenics rural sawmill kit: contains the internal workings for a steam-powered sawmill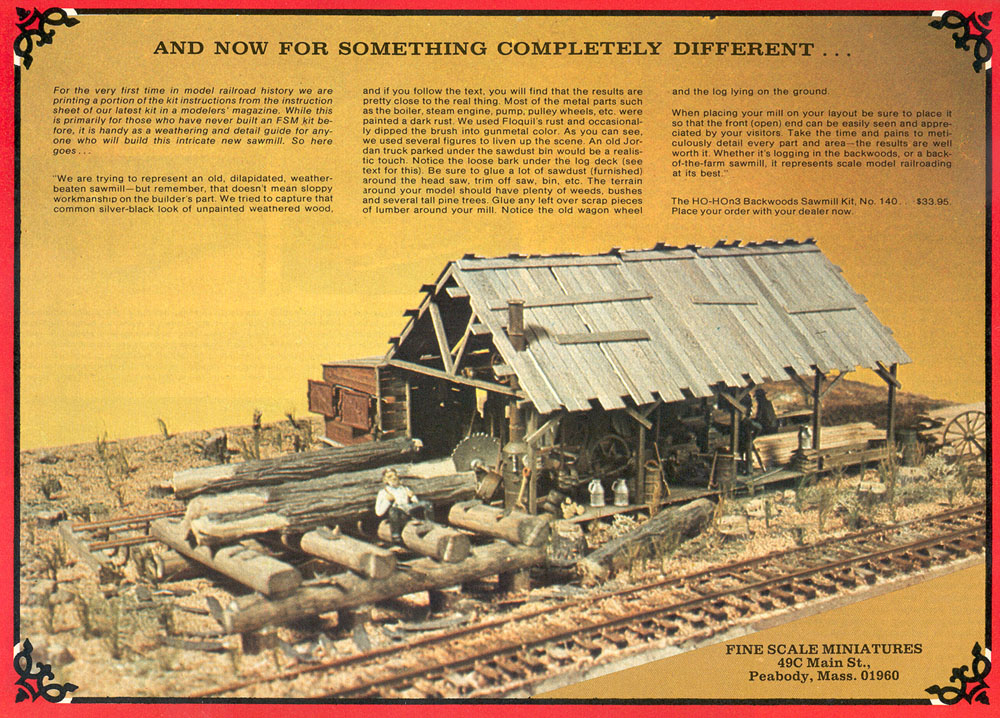 Equipment and operation of sawmills
---
Information
Denver & Rio Grande Railroad Coal Train Symbol History
DRGW Locomotive and car rosters
List of Colorado Railroads
---
Wireless